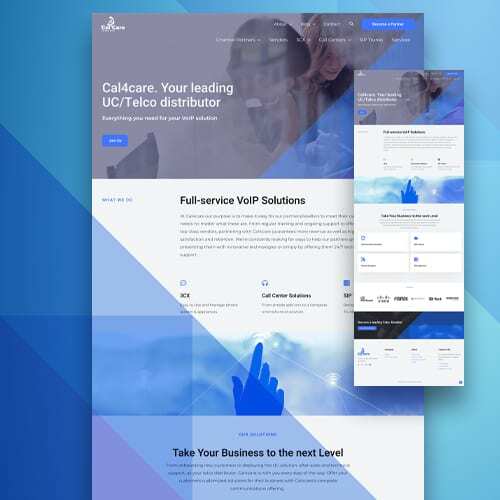 The new Cal4Care website is here and brings a new, better online user experience as well as more structured content. The purpose of the restructure and redesign is to enable you to sell more by giving you more concise, succinct and clear information about all the products Cal4Care has under its wing.
We've optimized the site to help users easily find the information they're looking for, offering an improved user experience. We've restructured the content in a way that better showcases the products we develop and the vendors we work with so that our partners can offer the best solution for their customers.
We hope you enjoy browsing our new website as much as we enjoyed putting it together.
We look forward to hearing your feedback!