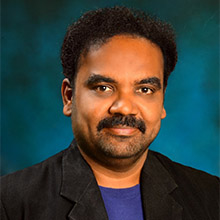 Manikandan Chockalingam
CEO & FOUNDER ​
Mani founded Cal4Care Group in 2006 to distribute VoIP solutions in the Asian market. Since, he has expanded the company's offering to include globally renowned vendors and products as well as developed the innovative call center solutions Mr.VoIP and mConnect. His knowledge, experience, and strong leadership have brought the company forward and in 2019 they received the SME award for fast-moving companies. In 2020, at the heart of the Covid-19 pandemic, he launched ITFS, a non-profit organization that offers IT & networking training free of charge. In his spare time, he loves to travel, discover new experiences and spend time with his family.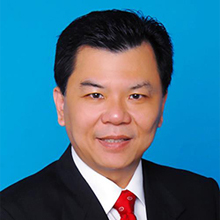 Richard is ambitious and highly motivated – huge assets for his role as VP of Sales. He's always seeking new expansion and business opportunities to expand Cal4Care's reach and market share. He's a highly skillful and knowledgeable professional with more than 30 years of experience in related positions as well as marketing, support for networking, security and communication products within the IT industry.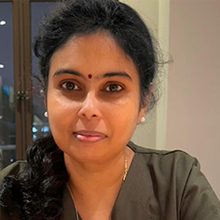 Dipaah Chidambaram
CFO & MD
Dipaah is a qualified Chartered Accountant with over 18 years of experience, 10 of which are with the Big 4. Leadership audit roles at statutory boards, MNCs, Banks and working knowledge in IFRS and GAAPs are just a few of her skills. At Cal4Care she ensures that all financial practices are in line with the statutory regulations and legislations as well as providing early warning signals. She is a strategic decision maker with an exceptional eye for detail. Customer focused, she goes beyond just "knowing the numbers".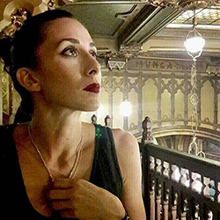 Bianca is Chief Marketing Officer at Cal4Care, with responsibility for both global and local marketing activities, digital and traditional. Prior to joining Cal4Care, Bianca was the CMO of 3CX. She has more than 10 years' experience in marketing, 9 of which are within the telecommunications and software industry. Her greatest strengths are her creativity, drive and leadership. She thrives on challenges, particularly those that expand the company's reach as well as ensure customer satisfaction, loyalty and engagement.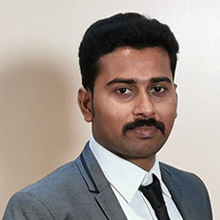 Naveen Veeraputhiran
Director Support
In his role as Director Support, Naveen is responsible for identifying and prioritizing issues while at the same time meeting customer satisfaction levels and requirements. Naveen joined the Cal4care team in 2011 and has since grown exponentially. He specializes in remote office setup, call routing, as well as CRM integrations. In addition, Naveen has offered onsite support on behalf of Cal4care in multiple countries including Vietnam, Malaysia, Brunei, Thailand, Indonesia, Cambodia, and Japan. A devoted family man, in his free time he enjoys activities such as swimming and cycling as well as travelling and history. 
Vijay Ravichandran
Director Cyber Security
Vijay is specialized in network infrastructure solutions, servers, storage, and security. Part of his daily tasks is  supervizing the day-to–day technical operations of his team and ensuring that quality standards are met. Any major issues that may occur are dealt with by Vijay. He identifies technical issues, provides direction to the team, and develops solutions.  Deciding and implementing changes to improve the existing service trends and strategies, and introducing new initiatives are all part of his role as Senior System Administrator. In addition, he takes on the role of consultant for new clients and ensures they get the best solution for their business.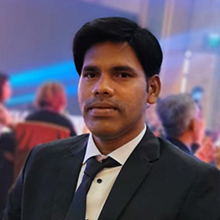 Ramkumar Nagarajan
Director R&D
Ramkumar is an R&D specialist for Call4tel appliances and call flow design. He also specializes in IVR systems, payment gateways, call queues, SIP Trunks, gateways, and CRM integration. Since joining Cal4Care he has visited customers on location in Malaysia, Cambodia, and Japan to help them resolve any issues and ensure that setup and configuration are correct. He offers enterprise–level assistance to our customers' problems that require granular instruction. In addition, he has expertise in installing, configuring and managing VMware VSphere. In his free time, he likes to read, spend time with his family and play cricket.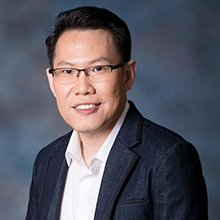 Teera Trakulparirak
Managing Director
Teera has a firm and extensive business background. He is the Director of multiple companies in Thailand. One of his strong suits is his ability to problem solve and collaborate as an integral part of a cross-functional leadership team. With quick and effective decision making he's a valuable asset to any team. At Cal4Care he always demonstrates a high level of ownership and initiative while at the same time he keeps the team motivated and grounded.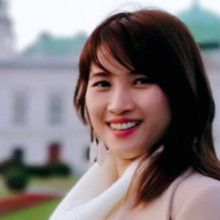 Suparat Kawusng
Business Development
Suparat is experienced in all sales roles and functions; from making 400 cold calls a week, to doing inside sales and running sales departments. She's a proactive professional who has learned much about what works and doesn't work through her job. Everyday is a learning day. A true team player she is always sharing tips and techniques with her team to ensure success. Her main goal in her role as Business Development at Cal4Care is for the sales in her region to reach an all-time high while at the same time ensuring the team delivers the best quality of service to their customers.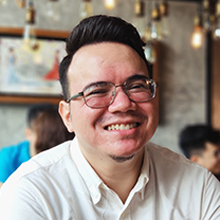 Adam Kamil bin Hamirudin
director of Business Development
Adam plays a significant role in the business development operations of the company and has brought-in many new projects. He joined the company in the position of Business Executive and was shortly after promoted to Business Development Manager. Adam is resourceful and creative, traits that help him find ways to generate new business leads and projects. He works closely with his clients to ensure that they get a solution that is tailored to their needs and as a result he keeps customer retention, loyalty and satisfaction at an all-time high.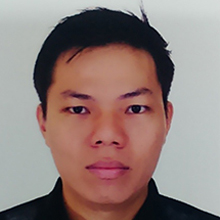 Johnson Tan
Director of Business Development
Johnson believes in the motto "Make a customer, not a Sale". The selling process does not end when the customer makes their initial transaction, it's the beginning of your journey together. Coming from a non-IT background didn't deter him on picking up new skills in the VoIP industry; with his perseverance and willingness to learn, he managed to beat the odds and grow within the field. Whether it's a new VoIP implementation, a migration from an existing PBX solution, or taking the customer's communication to the next level via CRM integration, he will strive to provide the most efficient and cost-effective solution for the customer.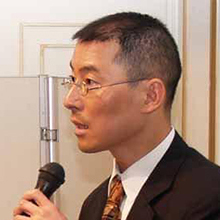 Furutani Yutaka
President of Cal4care Japan
Yutaka has experience in assisting companies in establishing themselves in the Japanese market. He has 23 years of experience in finance and 15 years of experience as a business consultant. He has supported and consulted companies from Singapore, India, Vietnam, the USA, Germany, etc. in setting up their business in Japan as well as ongoing operations and finance consulting. He joined the Cal4Care group in 2015 as the CEO of Cal4Care Japan. In his free time, he enjoys running, swimming, and going for long drives on his motorcycle.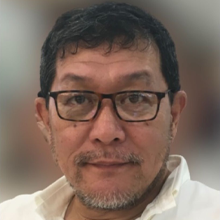 Ajiki Takashi
Business Development
Ajiki spearheads the Cloud Nippon SIP Trunk business development in Japan. Having majored in Economics and Marketing, Ajiki is ready to take on the IT business field. He's backed with 20 years of experience in digital media , business consultancy and management as well as commercial communities development. Being a jovial and creative person , Ajiki always thinks out of the box. Besides travelling , he loves to cook and can whip up a hearty Japanese meal.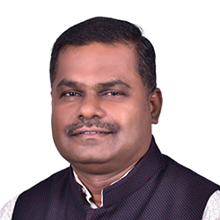 Arul Arokiaraj
Director of Sales - India
Arul has a strong business background and industry expertise. He spearheads customer acquisition and revenue growth targets and ensures that the company remains competitive and innovative. He leads and inspires a proficient sales team who are passionate about maximizing their potential and achieving sales targets. His role also includes technical and sales training for partners. Arul is passionate about helping partners increase their revenue and regularly assists them in closing a sale. Apart from his role as Director of Sales for India, Arul also ensures the company's presence in Maldives, SriLanka, Bangladesh, and Nepal.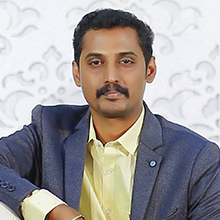 Thilak Raj
Director of Software Development
Thilak, a Tech-Solutions veteran has a strong background in the diverse facets of scalable systems/software across a variety of areas and technologies. As a seasoned professional, he brings 15+ years of experience in the IT sector, managing technology applications for various domains. He leads a team of developers responsible for building new as well as supporting existing domains. His main focuses are R&D, Technical support, Planning and Project Management; Communicating key project data to team members as well as building cohesion among teams. He has an ability to prioritize well, communicate clearly, with a consistent track record for delivering excellent software engineering skills.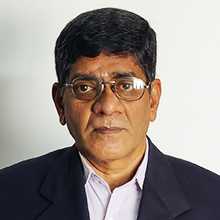 C V Venkatachari
COO (Country operating officer)
Venkatachari has over 38 Years of Technical experience in Product Design and Development; starting from Concept Evaluation to Commercial Launch for leading Textile Machinery and Automobile Service Equipment Manufacturing companies in Coimbatore. In previous companies he has held various positions and managed the operations for more than 10 Years. He underwent on-the-job Technology Transfer training for 6 months at a manufacturing facility in Germany and Switzerland. A committed family man who loves to spend time with his wife and son. A true basketball enthusiast who not only plays but also trains school and college students on the sport.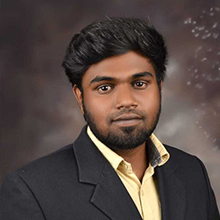 Mohammed Rashid
Team Leader
Rashid is a Full Stack Developer and leads a team of developers at Cal4care. He is a technical expert who is proficient in web design and development, mobile and web applications, e-commerce, WebRTC technologies, and Shell scripting. He holds a Bachelor's degree in Information Technology and is passionate about developing innovative solutions utilizing the latest in design and technology. He's always up-to-date with the latest trends in development and new technologies. He utilizes his knowledge to enhance customers' online business solutions with agile methodologies. A skilled leader who guides and motivates his team to create a product that is customer-focused, innovative, and technologically advanced.