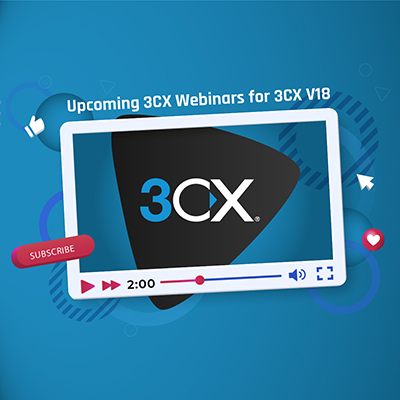 We've just scheduled upcoming Intermediate and Advanced 3CX trainings for our partners. This is the first set of webinars for the new 3CX Version 18, so it's definitely a "must" to attend. 
3CX Intermediate Training – 27th Oct, 9.30am (GMT+8) 
3CX Advanced Training – 28th Oct, 9.30am (GMT+8) 

It's important to complete your 3CX training and certifications to be able to sell more 3CX as well as offer better after-sales support. And with V18 released there's no better time to refresh your knowledge and also learn what's in-store with this version. 
See you there! 
Like what you're reading? Sign up to our Newsletter to receive our updates.