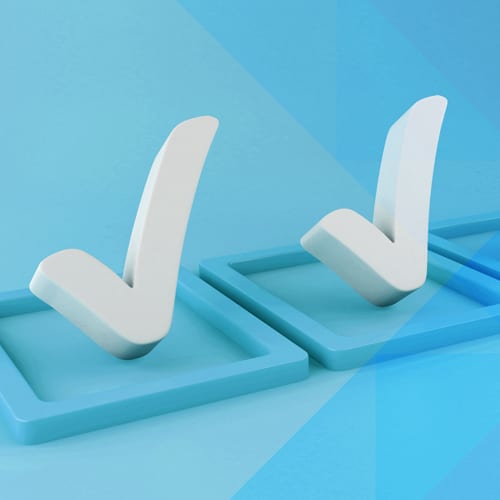 Finding the ideal SIP Trunk for your business sounds like a cumbersome and difficult task. It need not be. We've prepared an easy and simple 10-point checklist for you, to help you narrow down your selection and ensure you choose the right SIP Trunk for your communications needs.
1. Reliability
If your calls fail to go through then "Houston, we have a problem". Find a SIP Trunk provider with redundant infrastructure and multiple carrier connections to ensure reliability.
2. Cost
SIP Trunks by default should save your business money. Compare the pricing models and packages of each providing before settling. Also, look if they offer pay-as-you-go packages if your call volume is not big enough to justify a monthly retainer.
3. Voice Quality
This one should really go without saying. If your SIP Trunk provider cannot facilitate high-quality communications, the other benefits of SIP trunking fall flat. You need to be ensured that your SIP Trunk provider can efficiently make and receive clear phone calls.
4. Coverage
Your SIP Trunk provider should be able to facilitate outbound calls globally and provide you with local numbers. For example, a SIP Trunk provider which offers a Malaysian company local numbers in India for customers in India to call them on.
5. Interoperability
Find yourself a SIP Trunk provider that is supported and has passed any interoperability testing with your phone system. This makes setup as well as ongoing management and maintenance so much easier rather than opting for one that doesn't Plug'n'Play with your PBX.
6. Scalability
Your SIP Trunk needs to offer the ability to scale up or down according to your needs at any given time. Find one that can meet your needs and budget when adding new extensions in existing offices or even in new branches.
7. Flexibility
Similar to scalability, your SIP Trunk provider should be able to offer flexible solutions and packages according to your communications needs. Flexible contracts, the ability to adjust services, change phone numbers and so on are examples of what you should be looking for.
8. Security
Sensitive data and information can be exchanged during a phone call. You must that your SIP Trunk provider protects your network so that calls don't get intercepted. Things to look for are if the SIP Trunk offers IP authentication using Transport Layer Security (TLS) and Secure Real-time Transport Protocol (SRTP).
9. Expertise
Does the provider you're considering have in-depth knowledge of the technology behind SIP Trunking? Apart from SIP Trunking do they offer other solutions in their portfolio? This is required to set up complex installations as well as troubleshooting and support in the future.
10. Simplicity
At the end of the day, you want your SIP Trunk to just work. Your SIP Trunk should not burden your IT team and add complexity to your current network and IT infrastructure. It should work seamlessly with your current set up and the provider should offer customer support and troubleshooting.
And there you have it! Your complete shopping guide for your SIP Trunk Provider. Keep reading to see what Cal4Care has to offer you in terms of SIP Trunks…
Reliable, Affordable, Secure SIP Trunks by Cal4Care
Cal4Care's SIP Trunks are certified by communications solutions providers: 3CX, Asterisk, Grandstream, Cisco, Avaya and FreePBX. They are developed with the latest technologies and security protocols and can cater for any business need.
With affordable packages as well as ease of use they tick all the boxes!