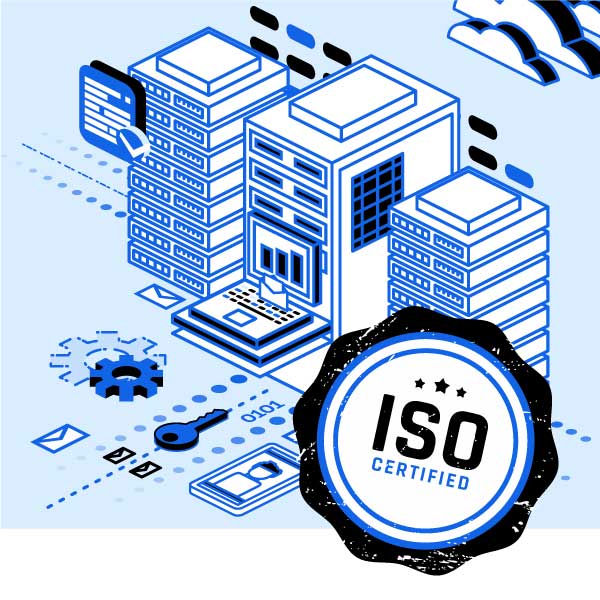 Cal4Care is officially one of the most secure 3CX Hosting Providers with recent ISO certification
11 October 2023, Singapore – Cal4Care, distributor of best-of-breed telecommunications solutions and VoIP specialists, announces that they are the first and only cloud hosting provider to be certified with the ISO 27,001:2003 certificate. This makes Cal4Care's private cloud hosting of 3CX of the highest security.
It also validates the tight security measures implemented in the company's cloud infrastructure and data centers.
Manikandan Chockalingam, CEO & Founder Cal4Care said: "Obtaining this certification was a lengthy process that took almost a year, but it was worth the effort. Our streamlined approach ensured that the implementation of 3CX as well as any subsequent updates were thoroughly validated, guaranteeing the highest level of security for our clients' data. We're proud of our team who have worked extensively to make this certification possible and who have ensured our hosting and data centers are of the utmost security standards".
Highest Security Standards for Data Centers
The ISO certification also sets Cal4Care apart from other hosting providers as it guarantees security, reliability and efficiency.
It verifies that the cross-border data centers throughout the Asia-Pacific region, maintain tight security standards. In addition to the 3CX private hosting the company also offers SIP Trunk services in major Asian regions including Singapore, Malaysia, Thailand, Vietnam, Japan, Philippines, and India from the same secure data centers.
This important milestone highlights the focus on a seamless end-to-end deployment process which benefits both Cal4Care and 3CX partners and end-users.
About Cal4Care (www.cal4care.com)
Founded in 2006, Cal4Care's goal was to address the end-to-end IT infrastructure requirements of businesses by focusing on planning and building a dedicated solution for each one. Hence, we ensure that our customers have access to the latest technologies and solutions, backed up with world-class expertise and quality support services.
At its start, Cal4Care Group provided VoIP solutions to local companies and since has expanded its offering globally to include hardware as well as software solutions. The company manufactures its own hardware products ranging from IP Phones, Intercoms, PBXs, Communication Headsets, POE Switches, Conferencing phones, and Webcams – all designed and assembled in Singapore and distributed globally.
In addition to the production of hardware, Cal4Care Group has included the development and implementation of software solutions for business communication needs. These include multiple SIP Trunks for various regions, Mr. VoIP, custom add-ons for 3CX PBX as well as mConnectapps a complete omnichannel solution for call centers.11