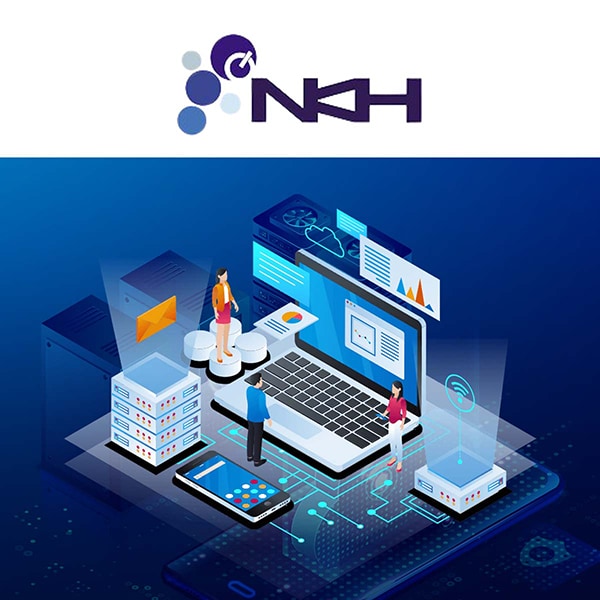 NKH Solution is a 3CX Titanium Partner that has been offering 3CX to the Malaysian market since 2011. They are IT integrators who also set up office network infrastructure including any hardware that may be required. 3CX is at the core of their offering and with Cal4Care as their 3CX Distributor they have been able to expand their market share exponentially to provide their solution to Singapore as well as Southeast Asia.
We sat down with NKH Solution's Founder, Mr. Ng Kah Ho, to explore how selling 3CX and Cal4Care has helped them grow and expand their offering throughout the years.
How did your journey with 3CX start?
We started our IP Telephony solution journey with 3CX in 2011, providing a Windows-based IPPBX system for the SMB market. 3CX provides a low entrance investment IPPBX with unlimited extensions. As an IT systems integrator who also provides office network infrastructure, it was natural for us to include 3CX as our core product in the NKH solution.
How did the partnership progress since then?
Our partnership with 3CX reached an important milestone when we became a 3CX Platinum Partner and were able to offer 3CX in the cloud. Four years later, and focusing mainly on the 3CX Cloud solution, we achieved the 3CX Titanium partner status in Malaysia.
How did Cal4Care help you expand into new markets?
NKH Cloud telephony solution has managed to grow exponentially in Southeast Asia with the help of the Cal4Care distribution team. We have managed to provide advanced 3CX solutions with Enterprise add-on modules from Cal4Care. With Cal4Care's help we are able to secure multiple projects across the region. Working with a responsive and knowledgeable distributor team has sped up NKH's journey in becoming a Titanium partner in Malaysia.
What's the biggest benefit you've experienced as a 3CX Titanium Partner?
We have seen massive gains since achieving 3CX Titanium status. It has opened up new opportunities for us and has allowed us to focus on a larger market segment. Customers can easily reach us via the 3CX website and we are given priority as a Titanium partner. The fact that 3CX has the ability to connect offices and branches in many locations has enabled us to easily tap into the Southeast Asian market – something that would have been much more time-consuming and required much more work on our behalf otherwise.
What are your future plans for this partnership?
Our 3CX Partnership journey will continue to grow and nurture with the help of Cal4Care. VoIP-based solutions are booming in our region, and together we are able to reach another 3CX milestone.
For example, we are now targeting businesses which want to build their in-house customer service call centers using the 3CX Call Flow Designer and customized 3CX Add-ons available by Cal4Care. We are also working closely with local telco providers for SIP trunk deployment as well as the 3CX cloud solution. 3CX has allowed us to expand our offering and gives us the flexibility and freedom to explore various avenues to increase profits and margins.
About NKH Solution Sdn. Bhd. (www.nkhsolution.com)
NKH Solution Enterprise (001694787-X) was established on the 27th June, 2007 located in Kota Damansara, Selangor Malaysia. We are officially become NKH Solution Sdn. Bhd. (882553-K), effective 14th Dec 2009 and setup our Singapore branch office NKH Solution (SG) Pte. Ltd. (201937467R) on 17th Nov, 2019.
NKH Solution provides a broad portfolio of business & technology solution to helps its clients improve their business performance & communications with IT Technologies. Our core portfolio comprises information – technology, applications & business process services, as well as information technology transformation service.
Our 14 years experiences built around innovative offerings in application maintenance & development, business process outsourcing & infrastructure including Cloud Platform, Virtual Firewall, Virtual Server, Virtual Storage, Software as a Service (SaaS), Network Infrastructure, Network Security, Server, Storage, IP PBX Phone System, IP CCTV surveillance, IP Door Access and etc… We use our best strategy to ensure high quality and cost-competitive services to our clients across Southeast Asia.
Now NKH Solution provides you with our 5'S Service, Consultation & Suggestions. Contact us to know more about NKH Solution and our 5'S Service!