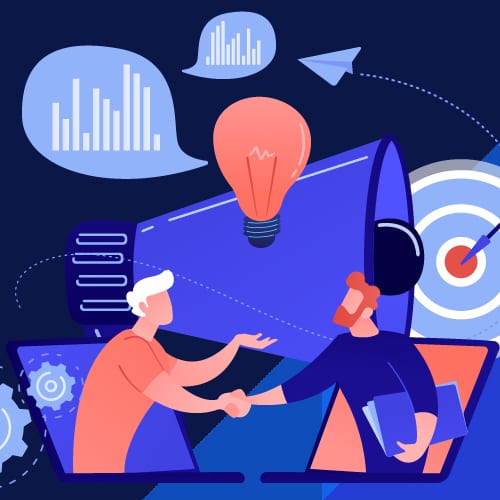 Unified Communications. A buzzword that's thrown into almost any conversation that has anything to do with phone systems, PBXs, video conferencing, chat etc. But what is it? And can it help your business?
According to Gartner unified communications is defined as products (hardware, software and services) that enable and facilitate the interactive use of multiple enterprise communications methods. This can include control, management and integration. UC solutions integrate communications channels (media), networks and systems (I.e., CRM), as well as IT business applications and, consumer applications and devices.
Based on the above one can easily say that Unified Communications are a must-have for any modern business who wishes to grow and communicate effectively between teams, stakeholders and customers.
The importance of Unified Communications became even more apparent during the peak of the Covid pandemic where businesses were forced to close shop and provide their employees with the tools to work remotely and the means to communicate efficiently and effectively with customers and colleagues. The number of online meetings that were conducted during this period were unprecedented. – and businesses had to ensure they could keep up.
If a business could not accommodate the increased need for any form of digital communication, they almost certainly felt the consequences. And this need for unified communications is not going anywhere anytime soon. Therefore, you might as well invest in a solution sooner rather than later.
Choose a UC solution tailored for you
With so many options to choose from it's no surprise that reaching a final purchase decision can be difficult and confusing. Let's make things simple, opt for a solution that works for you, is within your budget and can be tailored according to your business needs.
Apart from the solution itself, you need to choose a vendor and ultimately a unified communications reseller that is easy to work with, understands your needs, is experienced and knowledgeable and doesn't try to trick you into spending more than you have to.
This is where we can help. At Cal4Care we handpick our unified communications resellers. Not everyone who applies to join the partner program is accepted. Our resellers go through thorough filtering and screening before they're invited to join our program. Upon acceptance, they are expected to pass the 3 certification levels to prove that they can deploy, manage, maintain and troubleshoot the system. And their learning doesn't end there. With the release of every new version our partners are trained and have to re-sit the certification exams based on the latest version.
In a nutshell what you should be looking for:
A flexible and scalable unified communications solution
A solution that can be tailored to your business needs
One that doesn't break the bank
A unified communications reseller that understands your needs
Has the required experience and knowledge
Doesn't try to overcharge or sell add-ons you don't need
Has attended training by the vendor/distributor
Has passed all certifications for new versions
If you need help in finding a reseller that works for you get in touch with us.
Or find a unified communications reseller near you.