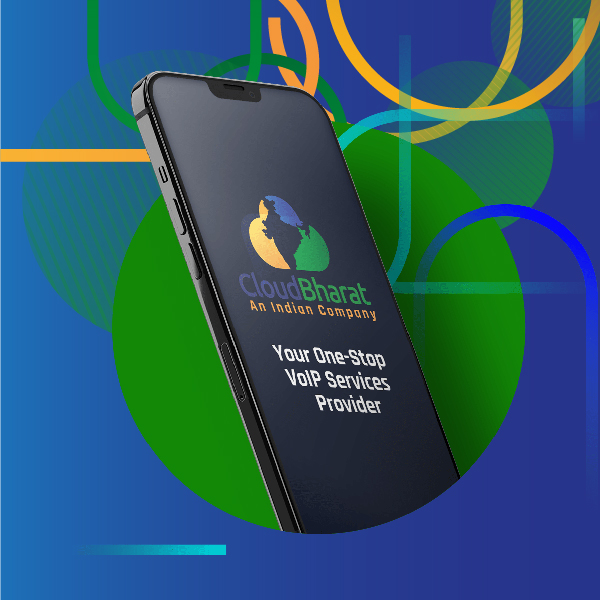 Indian SIP Trunk Provider, CloudBharat, has obtained its official Telephony Service Provider License from the Local Government Authority
30 October 2022, Singapore – Cal4Care, distributor of best-of-breed telecommunications solutions and VoIP specialists, announce that their Indian SIP Trunk Solution has obtained its official Telephony Service Provider License from the local government authority. CloudBharat, is now officially recognized as a Tier 1 SIP Trunk provider throughout India.
Mani Chockalingam, CEO & Founder, said:
"Partners can now offer CloudBharat SIP Trunk knowing that we're one of the few who are officially recognized as a Tier 1 provider. In combination with hosted 3CX and 3CX StartUP our partners are able to provide their customers with a truly best-of-breed end-to-end solution that guarantees 99.9% uptime. No external networks or third-party providers are involved in our solutions; therefore, businesses know where their data is stored and how it's transmitted".
Officially a Tier 1 SIP Trunk Provider
With the official license, CloudBharat, is also recognized as a Tier 1 SIP Trunk Provider. Providers using a Tier 1 network can offer the highest voice call quality due to the fact that they run and own their own network.
Therefore, resellers and end-users alike are guaranteed a high-quality end-to-end solution for their VoIP services when working with CloudBharat.
J Arul Arokyaraj, Head Of VoIP Operations – India, said:
"This is a huge milestone for our Indian SIP Trunking solution. It takes years for the local government authority to approve and issue an official license to operate as a Tier 1 Telephony Service Provider. We are extremely proud that we have succeeded in obtaining this. The license will greatly help our partners when selling CloudBharat to their customers as well as businesses in trusting that they're in expert hands when it comes to their telephony solution".
Indian Telecommunication Licenses are issued to entities which intend to provide telecom services in India. Telecom service is broadly defined as any service that is offered by a telecom operator using a network of any kind. Telephony Service Providers can offer services using a network that they own, or they can lease a network from another telecom operator.
About Cal4Care (www.cal4care.com)
Founded in 2006, Cal4Care's goal was to address the end-to-end IT infrastructure requirements of businesses by focusing on planning and building a dedicated solution for each one. Hence, we ensure that our customers have access to the latest technologies and solutions, backed up with world-class expertise and quality support services.
At its start, Cal4Care Group provided VoIP solutions to local companies and since has expanded its offering globally to include hardware as well as software solutions. The company manufactures its own hardware products ranging from IP Phones, Intercoms, PBXs, Communication Headsets, POE Switches, Conferencing phones, and Webcams – all designed and assembled in Singapore and distributed globally.
In addition to the production of hardware, Cal4Care Group has included the development and implementation of software solutions for business communication needs. These include multiple SIP Trunks for various regions, Mr. VoIP, custom add-ons for 3CX PBX as well as mConnectapps a complete omnichannel solution for call centers.
About CloudBharat (www.cloudbharat.in)
CloudBharat is a SIP Trunking and Cloud PBX solution developed by the Cal4Care Group as part of its communication technology package. CloudBharat was founded to offer businesses a fast, reliable and affordable SIP Trunking service that is scalable and easy to set up and use.
With over a decade's experience, in the VoIP and Unified Communications industry the CloudBharat team is able to offer a best-of-breed solution and top-level customer service.